Network Rail chooses Dronecloud flight management system to help manage their entire drone operation
When an organisation responsible for the rail infrastructure across an entire country put drones to work at scale, we see the true value of a flight management system that enables it.
Network Rail have spent several years developing one of the largest drone teams in Europe. During this process they have had a great deal of experience of both the benefits the technology brings and the challenges their operations team face on a daily basis. This experience informed the tender they put out in mid 2020 with the aim of finding the best flight management system on which to build their requirements.
No software currently existed to meet the exact requirements of Network rail but through a rigorous tender process, Dronecloud was chosen as the best FMS on which to develop these requirements. Thankfully, the knowledge and vision of the team at Network rail means that most, if not all of the development required will be beneficial to the rest of the platform, its users and to the rest of the industry.
Increased Safety
One of the major benefits of using drones to carry out a multitude of tasks is the removal of humans from near the line network. Dronecloud is facilitating the growth of safer operations.
Rikke Carmichael, head of Air Operations, said: "With the number of drone flights at the level it is and only going to climb higher in the future, we need a system like this to manage the load to ensure we are as efficient and safe as possible. Dronecloud shows our pilots if another drone is operating nearby, as well as alerting the pilot to other potential ground or air hazards in the area of the flight.
As Enterprise deployments of drones are now being rolled out  across industries to survey and monitor sites at previously unknown  levels we need new tools to manage them. The use of drones, however, comes with its own complexities, amplified when scaled. The partnership between Dronecloud and Network Rail is set to open up new workflows to achieve safe and regulated operations in complex environments.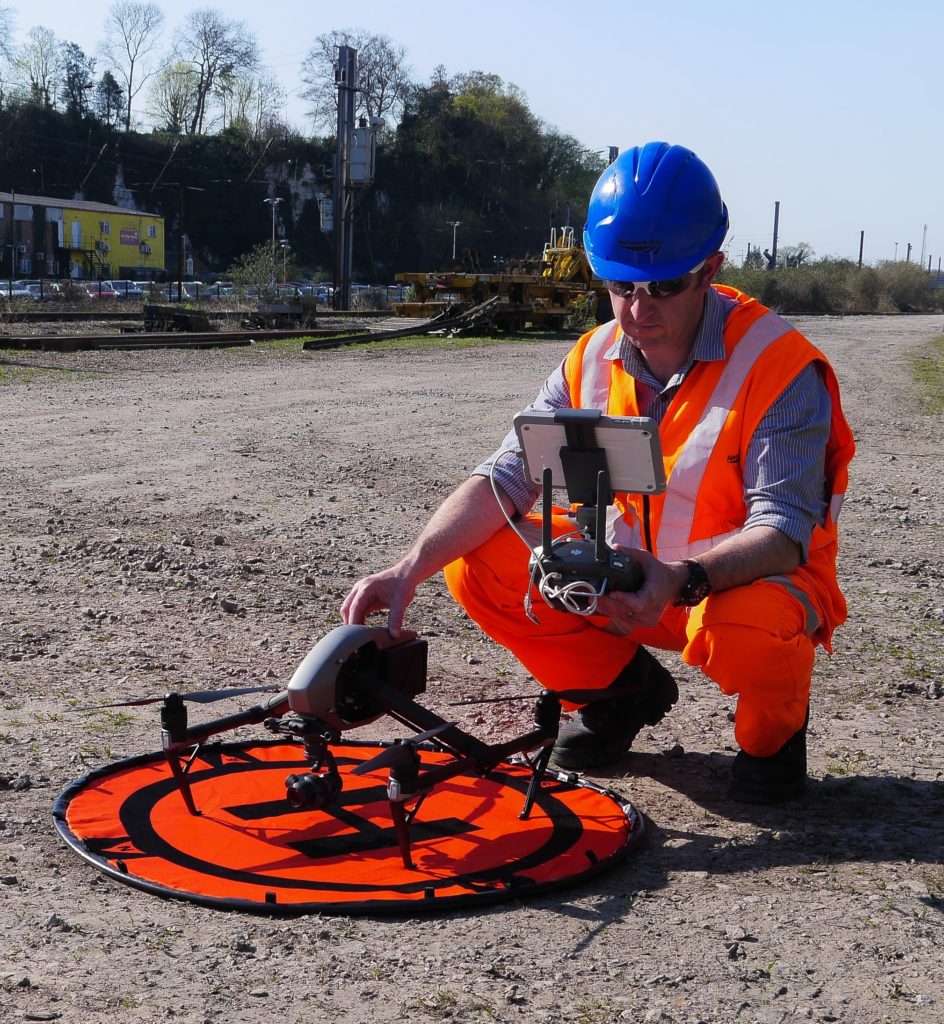 Rail UTM
Dronecloud is helping Network Rail to rapidly scale is drone operation with their pilots safely increasing the number of drone flights by over 300% in less than a year. The trend is set to continue over the next few years.
Whilst Dronecloud is helping increase drone activity for Network Rail today, the partnership is working hard to develop the system of the future. By bringing technologies and UTM services together, we're helping to create a "local" UTM ecosystem around the rail network and helping Network Rail achieve greater capabilities, such as Beyond Visual Line of Site (BVLOS) track inspections – a game changer for the productivity of drone operations.